We got a sneak peek!!!
The amazingness that is this writing duo has released a teaser with the cover and the first two chapters of What if it's Us?
And guys…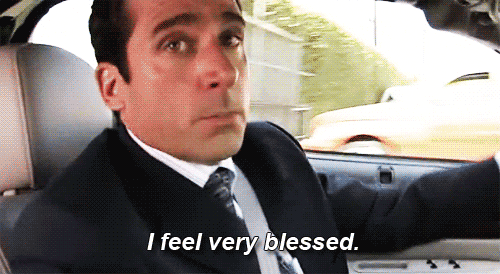 I am both people on this gif, because I was blessed and because I feel like I'm going to be run over by a car
Without spoilers?
This is the cutest shit I've ever read. I can just feel the affinity of these two characters, the world of possibilities they present…
The chapters are divided on each main's POV with Becky writing Ben's and Adam writing Alejo. Even if the article didn't say it you can just tell at first sight.
Ben is very much a BA character, he comes from a caring family, has friends (though not many) and is upper-middle class. He is sweet and caring and has an optimistic way of seeing the world.
Alejo is peak AS, he is a latino with a less than perfect life and real problems that make him retract into himself. He is open but realistic about the world (if a bit pessimistic, but since he's just gone through a breakup I don't know if that's a defining trait), he loves his friends.
Both Becky and Adam's styles are beautiful but quite different, I'm excited to see how these two manage to form a relationship and make it work.
I just hope the ending was left in the hands of Becky. While I love Adam and his books, I'd prefer this one was not a tragedy
So, yeah, this is going to kill me.
I want some gay ID card to whip out like a cop badge. Or I could demonstrate in other ways. God. I would happily demonstrate.