Maybe it's all about people coming into your life for a little while and you take what they give you and use it on your next friendship or relationship. And if you're lucky, maybe some people pop back in after you thought they were gone for good.
Title: What If It's Us
Publisher: HarperTeen
Format: E-Book
Length: 448 pages
Rating: 4.5/5 ★★★★☆
Rep: Two gay MCs/ Puerto Rican MC/ MC with ADHD
Summary: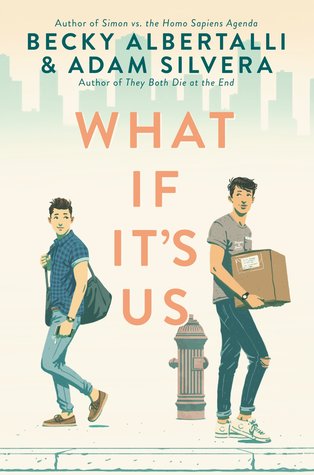 Arthur is only in New York for the summer, but if Broadway has taught him anything, it's that the universe can deliver a showstopping romance when you least expect it.
Ben thinks the universe needs to mind its business. If the universe had his back, he wouldn't be on his way to the post office carrying a box of his ex-boyfriend's things.
But when Arthur and Ben meet-cute at the post office, what exactly does the universe have in store for them?
Maybe nothing. After all, they get separated.
Maybe everything. After all, they get reunited.
But what if they can't quite nail a first date . . . or a second first date . . . or a third?
What if Arthur tries too hard to make it work . . . and Ben doesn't try hard enough?
What if life really isn't like a Broadway play?
But what if it is?
Continue reading "What If It's Us by Becky Albertalli and Adam Silvera" →