Top Ten Tuesday was created by The Broke and the Bookish in June of 2010 and was moved to That Artsy Reader Girl in January of 2018. It was born of a love of lists, a love of books, and a desire to bring bookish friends together.
First Top Ten Tuesday of the decade! We're still looking back to 2019 but only to see how it can help us in this new year..
January 14:
Bookish Discoveries I Made In 2019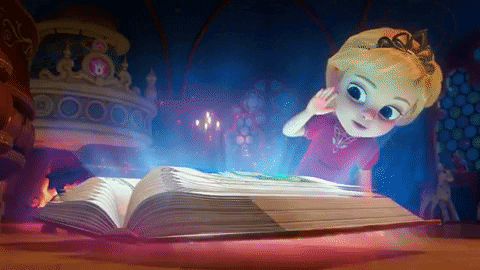 2019 was a really busy year for me, so reading went far lower in my priority list than usual. While that was necessary and I don't regret it it does mean that the bookish discoveries can be summed up into three:
1-It's okay to take your time
This can mean different things. I was used to finishing books within a week. Last year it took me up to three months to be done with a single book. I also read way less books, just 32, because, again, I didn't have the time. And you know what?
I enjoyed every single one of them. Because I took my time and didn't force myself to read when I didn't feel like it and I didn't lose sleep over the fact that I wasn't reading as much as other people.
Thanks to that I'm ready to try and read 100 books this year
2-My reading tastes are changing
I know this doesn't sound like a discovery, but I've been reading fantasy YA for so many years that it surprised me to find out there were times where those books didn't call out to me at all. I'm growing up and my reading grows too, I still love fantasy YA books but I also adore reading adult fantasy, historical romance, and all sorts of queer stories.
I'm diversifying my shelves and having so much fun while I'm at it.
3-There's so many great book bloggers out there
If I started tagging I don't think I'd ever finish, but I did Book Blogger Hop most of 2019, highlighting posts and bloggers that I found specially interesting and I never run out of features.
Even if you don't have time to read you can still be part of the reading community by engaging with readers through social media, blogs and youtube!
Let's hope in 2020 I can keep making fantastic discoveries