Top Ten Tuesday was created by The Broke and the Bookish in June of 2010 and was moved to That Artsy Reader Girl in January of 2018. It was born of a love of lists, a love of books, and a desire to bring bookish friends together.
November 5: 
Books That Give Off Autumn Vibes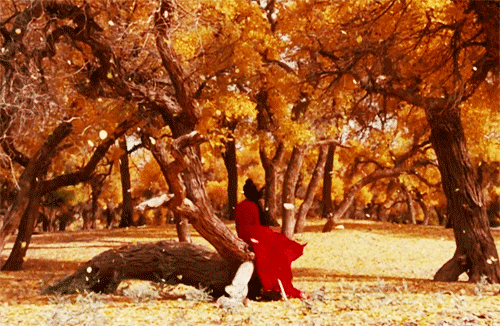 (Autumn scenes/colors on the cover, autumn atmosphere, etc.)
Still not on the northern hemisphere but I'm always up for autumn!
There's two kinds of autumn books:
Autumnal covers
Scary/Halloween books
So I'm going to sort my picks by those (totally arbitrary) standards!
Covers!
The colors are 100% autumn and it has de added benefit of being a completely stunning cover and I'll love it forever. These series just kills it (Here's my review of the first book)
I can't decide if the trees on the background have red leaves or are on fire… either way it's a perfect autumn cover!
It's literally set in an autumnal forest! Here's my review
Theme!
Sure, the story happens during the summer but ghosts and Edinburgh are definitely from the autumn realm. You can read more on my review
This book has SUCH autumn energy. The magic and forest and just the overall feel of it
I don't think I need to explain this one. One of the few graphic novels on my TBR since I still can't get it in my country but I will read it, and that's a threat
Seanan McGuire does horror so well that even I want to read this book! (During the daytime and in a place full of people)
It recently got re-published (I don't believe that's a word but I don't care) and it's such a pretty cover. I've wanted to read this one since I hear Victoria Schwab talk about it last April.
Both!
I couldn't decide where to put these lasts books so I'm putting them in both categories
Look at this perfect piece of art! And the inside is even better! A novel about a queer latino brujo (a kind of witch) trying to prove himself and accidentally falling in love
Another piece of latinx excellence. This brujas are sisters and the most powerful one you'll ever find (even if they don't want to be)
---
Are you all in autumn too?
Do you have any specific books you only read during this season?