The Book Blogger Hop was originally created by Jennifer @ Crazy-For-Books in March 2010 and ended on December 31, 2012. With Jennifer's permission, I relaunched the hop on February 15, 2013. Each week the hop will start on a Friday and end the following Thursday. There will be a weekly prompt featuring a book related question. The hop's purpose is to give bloggers a chance to follow other blogs, learn about new books, befriend other bloggers, and receive new followers to your own blog.
This week's question:.
Have you ever enjoyed the same book in two or more formats?
For example, print and ebook, print and audiobook, ebook and audiobook, or all three?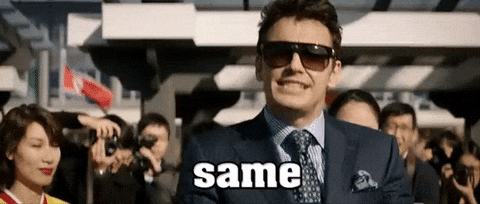 YES! I'm a big fan of doing this! I have two very good examples:
A Darker Shade of Magic, I bought this one in Spanish paperback and started reading it like that, then one day I forgot it home but wanted to keep reading so I bought it on Kindle (in English) I liked the writing much better like that so I finished the book on my kindle although I had the physical copy at hand
One of my favorite books is The Name of the Wind but I don't actually own the book. One of my uncles lent it to me a while ago and that's how I read it. I wanted to re-read it a few times and instead of buying my own physical copy I decided to get the audiobook and I enjoyed re-visiting the story in that new format instead!
---
This week I hopped to:
Fadwa hosted an amazing discussion post by Rvkayah about how it was like to grow up without diverse books. We all love to talk about how important diversity is and how happy we are that there is so much more color now but this is a look back, at how things used to be.
Taasia @Librae Paints Pages did a vert interesting post about why bookstagram may not be for everybody and I agree with all of the points, so you may want to give it a look as well.,