Top Ten Tuesday was created by The Broke and the Bookish in June of 2010 and was moved to That Artsy Reader Girl in January of 2018. It was born of a love of lists, a love of books, and a desire to bring bookish friends together.
August 27: 
Books I've Read That I'd Like In My Personal Library
(perhaps you checked it out, borrowed it from a friend, received it for review, etc. and want to own it yourself.)
I'd say that most of the books I've read I don't own physical copies of, they are either e-books, audiobooks or borrowed so this will be easy enough–
Ten books I borrowed that I'd like to have on my personal library to re-read whenever I'd like:
The Kingkiller Chronicle is one of my favorite series of all time, yet I don't have the physuical copies, only the audiobooks. I'd love to have the actual books if only so that I could lend them out to all my friends so that they could read them too!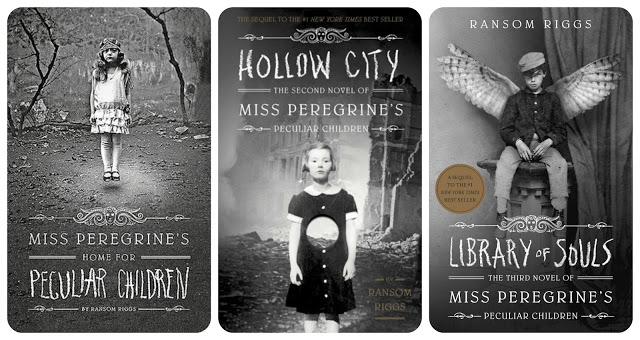 I borrowed all three of these but I'd love to have them because they are so good and the pictures are so creepy!
(Picture from the author's Instagram)
This is one of my favorite trilogies ever and the covers are stunning, can you believe I don't own any physical copies??? Also (again) I want my friends to be able to borrow these so that I can talk with them about the books
 This last book was one I borrowed but, because life sucks, I couldn't actually read so I wish I had it in my own library so I had another chance…….. Of course I'm borrowing it again but sill