There's a saying in Spanish that goes: there isn't two without three, so here you have it! The third Podcast Post because I have a long commute and refuse to listen to my own thoughts for that long!
Quick notes on each podcast:
Queer Rep 🌈| Male Host(s) ♂| Female Host(s)♀| DnD ✨| Science Fiction 💥| Travel 🗺|Historical 🏛|Humor 🃏|NSFW🔞|
The Penumbra Podcast  ♂ 🌈 💥
I just started this podcast a couple of weeks ago and I'm in soooo deep. I first heard about it from Tumblr but it's only recently been added to Spotify.
If you enjoy noir films AND science fiction then this is the one for you. A collection of stories that's dark and mysterious with a surprisingly relatable middle aged private eye as the main character and a diverse cast of recurring characters-
---
The Trypod  ♂ 🌈 🔞 🃏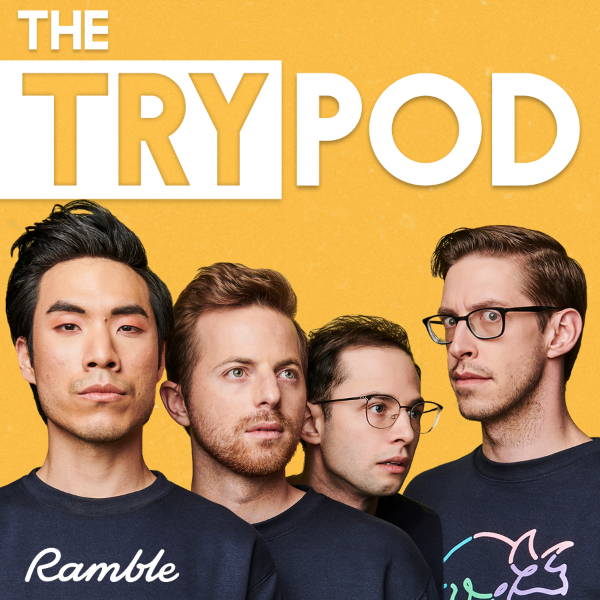 They have been on YouTube for a while but I'm late for that. The Try Guys are a group of friends who used to work on BuzzFeed and then started their own company. I found out about them through Eugene's coming out video the other day and have now binged most of their channel. This podcast is an extension to that and just as fun.
(There's a video to go with each episode but you can enjoy these guys' wild stories with just the audio)
---
The World Nomads Podcast  ♂ ♀ 🗺
I found this one while I was reading about travel writing and insurance (fun stuff)
This podcast has a few different kinds of episodes, there's episodes focused on a place, where they tell you about things you can do there and talk to local travelers, there's some where they talk to iconic travelers about why they are iconic, what they've done and their plans for the future, and there are episodes about certain ways of traveling, like urban exploration.
---
Not Another DnD Podcast  ♂ ♀ 🌈 ✨ 🃏 🔞
If you've read the previous two instalments then you won't be at all surprised that I have a new DnD podcast. This one is really funny and highly NSFW, just the beginning of the first episode is a discussion on dragons… "anatomy". The cast is adorable and you will be rooting for The Band of Boobs in no time.
---
Sawbones ♀ ♂ 🏛  🃏
Lastly and another non-surprise is a podcast of the McElroy family of products. This family just knows how to make me listen.
This podcast is hosted by Doctor Sydnee McElroy and her husband Justin. In their own words it's "a marital tour of misguided medicine", basically history of weird things people have done in the name of health told by an actual doctor and a comedian.
---
As usual comment with your favorite podcast
so that I can add even more to the list!