You should never feel ashamed of "only" reading what you read
Today's post is sponsored by self love and taking care of yourself.
Inspired by quite a lot of tweets and (not really) failed reading goals.
Do you feel like you should be reading way more books? Have you felt the crushing pressure of not reading enough? Then let me tell you some things-
I've personally been guilty of this quite a few times, even now I'll sometimes look at the books I've read and feel like I should be doing more. I get it. However, we all have to try and erase that kind of mentality.
At the beginning of the year there's a lot of people making a resolution to read X quantity of books (especially on goodreads with the yearly goal) but remember: quantity is NOT quality.
This year I've only read 17 books so far and a lot of them are graphic novels or comic books, others are novellas. Almost all of them are 4 to 5 stars, I've never had such a good reading year. I achieved this by only reading books I was highly anticipating and (most importantly) not forcing myself to read when I didn't feel like it.
Sometimes your brain is tired of processing words and whatever you are reading will feel like a chore, meaning you won't enjoy doing it. Other times you just can't find a moment to sit down and read, which may stress you out because you aren't meeting an arbitrary number you set for yourself.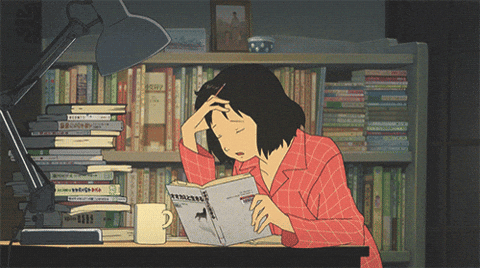 Life is hard and sometimes it gets in the way of your reading, this is a normal thing that happens and you should give yourself the space to work through whatever is troubling you without adding the feeling of failing at being a reader. A reader is someone who reads when they can, if you can't read that doesn't mean you stop loving books, or that you are no longer part of the reading community.
We all have giant TBRs and, no matter how much you read, they will only get bigger..

Just take it easy, read if you really want to and can afford to, the books aren't going anywhere