I was tagged by Savanna from Booked On A Feeling!
This is a really sweet tag about both my blog and myself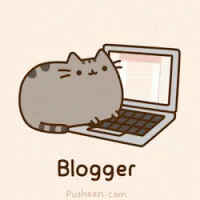 THE RULES
Thank the person who nominated you
Answer all the questions down below
Pingback to the creator: Ellyn @ Allonsythornraxx
Nominate 5+ bloggers you'd like to know more about, to do this tag
---
WHY DID YOU START BLOGGING & WHY HAVE YOU KEPT BLOGGING?
I sarted because I love talking about books and sharing my favorites
I kept it up because this comunity is amazing and I've met people with my same taste in books that recomend me fantastic ones I hadn't heard of.
WHAT IS YOUR FAVOURITE TYPE OF BLOG POST TO WRITE?
If you see my blog then you'll probably guess it: Book tags. I love answering questions and getting the chance to talk about books I may forget to talk about
WHAT ARE YOUR TOP 3 FAVOURITE BLOG POSTS?
Hmmm I love them all equally(?)
Of my posts this year though, I had the most fun writing:
WHAT ARE SOME OF YOUR FAVOURITE THINGS TO DO TO RELAX?
Reading! (obviously) but also playing inline hockey and scrolling through tumblr
WHAT ARE 3 OF YOUR FAVOURITE THINGS?
Kindle
Phone
Hockey stick!
WHAT ARE YOUR PROUDEST BLOGGING MOMENTS?
LIterally every time I get a new comment! The best part of blogging is that I get to share with other people so whenever someone comments on a post I've made I can't help but feel proud
WHAT ARE YOUR HOBBIES OUTSIDE OF BLOGGING?
Like I said before: reading and playing hockey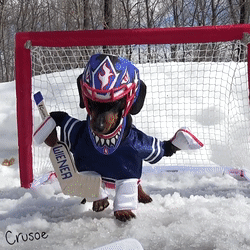 DESCRIBE YOUR PERSONALITY IN 3 WORDS
Curious
Rational
Introverted
WHAT ARE YOUR TOP 3 PET PEEVES
When people say something, I ask them to repeat it and they go "it's nothing" fucking tell me now!
People who ask to borrow a book and then don't read it
When someone walks slower than me on the sidewalk and take up all the space so I can't walk around them (I'm not talking about fat people, rather those that walk right in the middle so you don't have any space to move through)
WHAT'S SOMETHING YOUR FOLLOWERS DON'T KNOW ABOUT YOU?
I'M GONNA WRITE A FULL POST ON IT BUT I'LL JUST TELL YOU ALL:
I MET BECKY ALBERTALLI AND VICTORIA SCHWAB
It was on the international book fair of Buenos Aires, for people on the US maybe that's not a big deal but this is literally the first time these authors come to Argentina
---
I'm going to tag: all my blogging buddies out there who feel like sharing a bit about what goes on behind the keyboard