I was tagged by Brittany  @PerfectlyTolerable a looong time ago (SORRY) but since I love music and books I couldn't pass up this perfect chance! So thank you and here's the tag::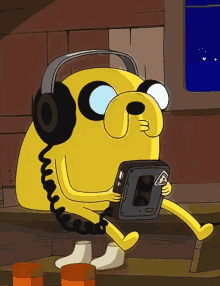 Rules
Thank and link back to the tagger.
Credit to Daniel @ Page to Page
Listen to tagger's song requests! After you're done listening to the three songs the person who tagged you has chosen, choose a book that you think best goes along with that song and tell us why you chose it!
Request 3 songs of your own! Give any three songs (and your corresponding book choices that think go well with said song) you want for your taggers to listen and respond to!
Tag 5 people!
Brittany's Songs:
What if I fall (I won't let you fall)
What if I cry (I'll never make you cry)
And if I get scared (I'll hold you tighter)
When they're tryna get to you baby I'll be the fighter

---

You're my only one, let me be the one
For this one I'm basing in on the first part of the book and ignoring the ending because I don't agree with The Choices (TM)
Some girls, feel best in their tiny dresses
Some girls, nothin' but sweatpants, looking like a princess
Some girls, kiss new lips every single night

---

We're all just playing a game in a way, trying to win at life

---

Most girls are smart and strong and beautiful
Most girls, work hard, go far, we are unstoppable
Most girls, our fight to make every day
No two are the same
Two books inspired by this song! The first talks about intersectional feminism and the other about loving yourself just the way you are
Oh, if the sky comes falling down
For you, there's nothing in this world I wouldn't do

---

Hey brother
Do you still believe in one another?
Hey sister
Do you still believe in love?
I wonder

---

What if I'm far from home?
Oh brother, I will hear you call!
What if I lose it all?
Oh sister, I will help you out!
This song has been a favorite of mine since I first heard it, a story about siblings swearing to do whatever it takes for each other and surviving what seems like the end of the world, it couldn't be any other book
---
My songs:
I tried to include different types of music because my tastes are basically: whatever speaks to me. So get ready for horny bog man Hozier, some punk activists and obviously musicals!
Remember when you'd sing, just for the fuck of it
Any joy it would bring

---

You don't have to sing it right
Who could call you wrong?
You put your emptiness to melody
Your awful heart to song
You don't have to sing it nice, but honey sing it strong
At best, you find a little remedy, at worst the world will sing along

---

Who could ask to be unbroken or be brave again?
Or honey hope even on this side of the grave again?
And who could ask it to be sound or to feel saved again?
Or stick around until you hear that music play again
The characters in this book go through a great journey from somewhere they could sing freely and without worries to longing for those days to come again.
So burn the statues to the ground

Start to lay your weapons down

Bound for glory on this street

But there's a bridge up overhead

---

And now it's morning in the streets of Amerika

But we don't go outside anymore

The radio blasts hysteria

While the television's sideways on the floor

---

Once we were the lighthouse

To the world's most desperate ships

But what we became was a towering flame

Leading the moth right into it

Now we are waking up to the phone lines cut
Rise Against is my favorite band because of their lyrics, you can listen to any of their songs and it will make you want to go outside and change the world. This one was really easy to choose because I thought: activism in America, and the first book to mind was:
Are people born wicked?
Or do they have wickedness thrust upon them?

---

So you see, it couldn't have been easy

---

No one mourns the wicked!
Now at last, she's dead and gone!
Now at last, there's joy throughout the land
And goodness knows
We know what goodness is
Goodness knows
The wicked die alone
My sister and I went to see this musical while in London and I fell in love all over again. The idea of this song is that
maybe
people are wicked for a reason, most people don't want to be mean but there's this thing called circumstances. So I searched for a book with a villain as main character
---
This was such a good tag! I love sharing music, I feel like that's the quickest way to get to really know someone else.
Tagging::
Whoever wants to do this!