Yes, I know I sort-of did something similar with the TopTenTuesday on books of places I'm gonna visit BUT this time I've actually gone to these places.
When I was walking all around the British Isles I was half admiring the scenery and half thinking of all the stories that could take place in the places I was staying at. For example, Edinburgh was so obviously adapted into Harry Potter that I could imagine kids with robes and wands running around. The countryside in Ireland is so green and full of nature that I could clearly see where all the stories about fairies came from, not to mention the actual history of the places. So while I was there I started asking for recs but mostly I searched on goodreads and other blogs for stories taking place on the UK and Ireland.
Here are the books I want to read  to revisit all those places!
First of all we (my sister and I) visited London. That city was amazing and full of life, we spend almost a week over there and still we had things left we wanted to do. One of the things we did get to do, though, was going to the theatre and watching Wicked live (definitely one of the best things you can ever do). That's why:
Next two are inspired by all the royal sites we visited (from Westminster Abbey, to Buckingham Palace, to Windsor Castle, etc.) but I don't actually know if they happen in England, I was just really in the mood for royal romances and decided to make it queer
One more taking place in England but with that delightful touch of magic that I so prefer is: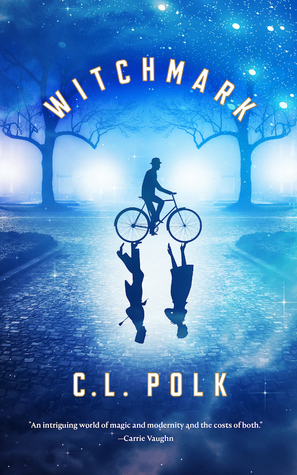 LISTEN I know I've said this a thousand times but this time it's for real: I WILL READ OUTLANDER. I've been as close to the Scottish highlands as a day trip from Edinburgh would alow (wich is Loch Lomond and the Middle Lands) and I now know the scenery first hand. I really want to get into these books, especially because my older sister is really into the TV show, so I WILL read this book this year!
And last I got a couple of books from Ireland. I loved that country and I'm actually thinking about moving there next year, but we'll see. On the meantime here are the titles that caught my attention right away!
Yes, they are non-fiction, I didn't believe it myself
Is it queer? Is it fantastic? Does it involve fairies?? Sign me tf up!
---

it was such a perfect trip!! I'm actually thinking of backpacking through Europe for a couple of years now, I'll probably begin in Ireland because there's a chance I can work there (since I'm a EU citizen) but I'd love to go back to Scotland too.
I'll maybe share some more photos, we did a lot of stuff: hiked WAY TOO MUCH, visited a lot of castles, went to a Whiskey museum, hung upside-down from a medieval tower and braved the cemeteries of Edinburgh at night while listening to ghost stories, a witches cave in Ireland and a few dolmens and druidic circles–
If you have any recommendations I'll be happy to hear/read them!!
I NEED more books set in Scotland! PLEASE