This has been a shitty month for my reading, I haven't been able to read a single chapter of any of my current reads (yes, I'm still in the middle of P&P) because planning a trip to the other side of the world takes a lot of time and energy. What I have been doing is watching Netflix so this tag comes at the perfect time by the hand of @PerfectlyTolerable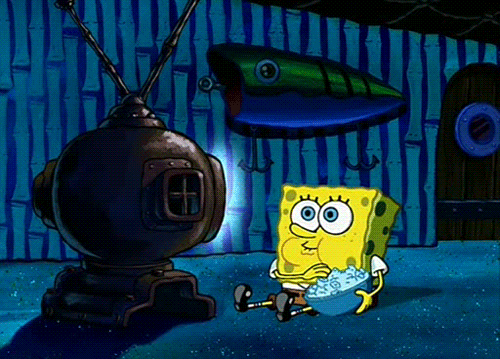 The tag was originally created by Kayley Hyde.
Favorite show?
 and
Yes, they are quite different but sometimes I feel like one and sometimes like the other…
Favorite genre?
Anything that makes me laugh or has a cast of lovable misfits main characters
Least favorite show?
… I don't watch anything I don't enjoy..??
Most re-watched show/favorite show to binge watch?
Most re-watched is definitely The Simpsons, but that's a family thing: we eat dinner and we watch the Simpsons. Also El Zorro, again a family thing but for lunch
Do you prefer watching things week-by-week or binge-watching?
Binge-Watching all the way. I don't like to wait between seasons imagine how boring it is to wait between episodes
Favorite television characters?
Magnus Bane from Shadowhunters
Klaus from Umbrella Academy
Rosa from Brooklyn 99
Lagertha from Vikings
Favorite television ships?
These two baby gay disasters
And this badass power couple
Show you could never get into?
I tried watching Outlander but there were so many sex scenes that I got bored after 2-3 chapters (sorry?) (DO tell me if it gets better though)
Show you fell out of love with?
Ooh this question is sad. I actually watched Supernatural until season 11 but stopped loving it around season 6.
Cancelled too soon?
There was this truly amazing TV show by the BBC called In the Flesh, that was about zombies regaining their past memories and personalities and trying to adapt to normal life. In this case the zombies are classified as sick and given treatment to repress their killing urges. The series dealt with discrimination and hate all following the journey of the main character: a gay young man who had killed himself and then got resurrected.
Guilty pleasure show?
Listen, I'm the first to admit it isn't a good show but it was so nice to mindlessly watch
What are you currently watching?
I just finished The Umbrella Academy yesterday and I loooved it. It's a dysfunctional super-powered family at its finest and although there were some things I didn't agree with (adopted siblings are still your siblings) it's a really good show with great music and (mostly) great characters
I Tag anyone reading this who is also struggling to read a book this month for whatever reason