The title is (as usual) pretty self-explanatory. Today I'm doing a book tag based on the movie The Greatest Showman. I really liked this movie and the songs were so on point. So why not combine that thing I love with another thing I love (ie BOOKS)??
I found this tag on BooksNest and their answers were perfect, go check out that post
THE GREATEST SHOW // In which the intro is amazing?
Okay, here I have to agree with BookNest, the intro for They Both Die at the End is absolutely amazing starting from the actual title. The beginning a book telling you that the main characters are gonna die at the end of it is such a power move, I fucking loved it.
A MILLION DREAMS // In which things get a little too dragged?
If a book drags too much chances are I'm putting it down and not picking it back up unless I'm somehow forced to. So I can't think of any right now..
COME ALIVE // In which there's a good plot twist?
HAVE ANY OF YOU READ THE ENDING OF
RAVENSONG
? I think I'm still screaming and we have to wait a few month still until Heartsong somes out
No spoilers, obviously, but I can't wait to see how that influences the main cast….
THE OTHER SIDE // In which a Villain turns into a good guy or vice versa?
I don't know if he turns good, but he does become useful and he does help people so… no matter my personal feelings towards Zavier I'm gonna put him up for this one:
Zavier from Firestarter
NEVER ENOUGH // In which you hate the love triangle?
Every single time there's one. Next question
I don't think I've ever read a love triangle and actually enjoyed it? I get the idea behind them (the main character struggling between two paths: whats expected and what they truly want) but I sincerely can't deal
THIS IS ME // In which representation is amazing?
I GOT THE PERFECT ANSWER AND YOU SHOULD ALL GO READ THIS BOOK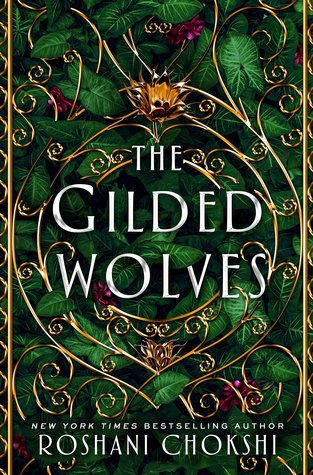 I'll be posting a full review soon enough but this fantastic novel is a heist story with a truly diverse cast where none of them feel like a token character and the representation is so casual and flawless that I felt like re-reading almost as soon as I turned the last page
REWRITE THE STARS // In Which It's 'Us Against The World' (Not Necessarily Romantic)
If you follow my blog (thank you???) then you know I'm not the biggest Cassandra Clare fan, however I do love some of her characters. A friend of mine made me read one of her short stories set in the The Mortal Instruments world: The Land I Lost which is part of the collection Ghosts of the Shadow Market.
Apart from it being focused on Alec Lightwood and his husband boyfriend and child, it's also set in my city, Buenos Aires. In this story Alec comes to Buenos Aires where (surprise surprise) the institute has become corrupted and is taking advantage of the shadowworld. Without telling you everything, Alec finds a little shadowhunter kid without a family and instantly becomes really protective of him, the dynamics was really sweet and I loved seeing this important warrior guy be so gentle with a poor child who didn't even speak his language (and called him boludo more than once (a true porteño if I say so myself)).
TIGHTROPE // In which the love triangle took a wrong turn?
I… just… really don't read them
Maybe… On Blanca & Roja the two protagonists find out that if they seduce a certain other character (trying to avoid spoilers here) then they get to avoid the curse, the only issue is that one of the main characters isn't actually attracted to them so… kind of a love triangle gone wrong? In the sense that it never happened but there was drama anyway
FROM NOW ON // In which the protagonist only gets their stuff together in the end?
Let me tell you, about a girl who went through hell and Earth and back around just to get her shit together: Maya from
The Star-Touched Queen
. She did it magnificently and I love her but she didn't have a single thing together until the end, I assure you
I'm tagging: All of you TGS fans who love books!