I was nominated by Ally @AllyWritesThingsBlog (who has a great blog that everyone should go and see!)
This is my third time doing this award (first and second) but since the questions change with every blogger it's always a fun one!

WHAT IS THE MYSTERY BLOGGER AWARD?
It's an award for amazing bloggers with ingenious posts. Their blog not only captivates; it inspires and motivates. They are one of the best out there, and they deserve every recognition they get. This award is also for bloggers who find fun and inspiration in blogging, and they do it with so much love and passion.
---
Ally's questions:
Who was your favourite childhood author?
What's your favourite dessert?
Which fictional character do you relate to the most?
What book would you recommend to your younger self?
Tell me your very specific coffee-shop order
---
The Rules
Put the award logo/image on your blog
List the rules.
Thank whoever nominated you and provide a link to their blog.
Mention the creator of the award and provide a link as well
Tell your readers 3 things about yourself
You have to nominate 10 – 20 people
Notify your nominees by commenting on their blog
Ask your nominees any 5 questions of your choice; with one weird or funny question (specify)
Share a link to your best post(s)
---
3 facts you may not know
These are getting harder the more times I'm nominated…..
I need at least one cup of coffee a day to function (this isn't even a joke, I literally get migraines sometimes for not drinking enough caffeine)
I practise kung-fu twice a week(if you've seen kung-fu panda then picture Po on his very first week… that's me)
I studied engineering for two years but I learned the most coding on a hacker forum when I was 16
Favorite Childhood Author
Well, during my childhood I had two prominent authors that pretty much defined the kind of reader (and person) I am today and they are:
and obviously::
(One of them is dead and the other one I wish would become a twitter-less, un-interactive recluse… oh well)
Favorite Dessert
I'm not big on sweet things but there's one that I'll always eat no matter how much I ate beforehand:
Pancakes with Dulce de Leche
There's nothing better than this. When my family and I lived in Spain my mom would make homemade Dulce de Leche because we couldn't get it in the stores
Most Relatable Character
Last week I got to read a comic about a book lover going through life and all the reader-problems we usually face. It was hilarious and the character was basically all of us: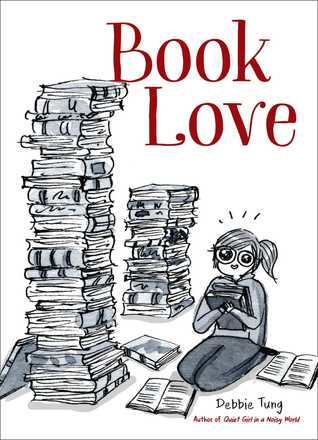 Recs for past-Consu
This one is hard because most of the books I read have been published very recently and I know past-me wouldn't enjoy reading the classics so… I guess I'd recommend her to read every single book she felt like it, no matter how everyone else feels about it. I think I'd have really enjoyed the TMI series if I had been a bit younger and not so critical (ie cringing away from anything marketed to teenage girls)
How I like my coffee…
If I'm alone at home or at work and need a coffee I honestly just take it black with two sugars, that's it, not very original. However I do love Starbucks and a couple of times a month I'll have enough money to buy something, it's either a caramel machiato with a shot of espresso and lots of cream (yay sugar and caffeine) or, when it's hot, a Vanilla Cold Brew with nothing added.
My best post
Oh my! I believe I've said this before but that's like asking a mother to choose a favorite child (you all know she has one but she won't admit it in front of the others)…
I'll use this to hype my favorite bookbloggers! On this Top Ten Tuesday
---