There's HOW MUCH left?? When did this happen…
Anyways the other day I saw Kaleena @Reader Voracious do this one and since 2018 is running out I'm doing it!
ARE THERE ANY BOOKS YOU STARTED THIS YEAR THAT YOU NEED TO FINISH?
I started this one the other day since I did plan on reading it sometime on 2018 and then put it off until the last possible moment as I tend to do:
DO YOU HAVE AN AUTUMNAL BOOK TO TRANSITION INTO THE END OF THE YEAR?
It's already the end of the year! I didn't transition with anything(??)
IS THERE A NEW RELEASE YOU'RE STILL WAITING FOR?
Not this year, by now everything I was waiting for has been released and now I'm left longing for the 2019 releases that I'll share with you all on the first of January
WHAT ARE THREE BOOKS YOU WANT TO READ BEFORE THE END OF THE YEAR?
I HAVE LESS THAN A WEEK…
The last The Wicked + The Divine Issues
A lot of fanfiction
IS THERE A BOOK YOU THINK COULD STILL SHOCK YOU AND BECOME YOUR FAVORITE BOOK OF THE YEAR?
I'm really lliking Pride and Prejudice to be honest so… we'll see
HAVE YOU ALREADY STARTED MAKING READING PLANS FOR 2019?
HAVE I???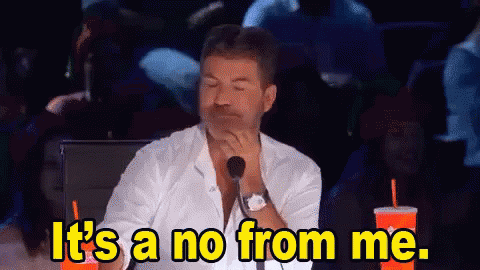 I'm tagging anyone who wants to do this tag and expose themselves like I just did!