Nothing remarkable ever just happened.
Publisher: Feiwel & Friends
Format: Kindle Edition
Length: 384 pages
Rating: 5/5 ★★★★★
Rep: Latinx Own Voices & A trans masculine non-binary main character
Summary:
The biggest lie of all is the story you think you already know.
The del Cisne girls have never just been sisters; they're also rivals, Blanca as obedient and graceful as Roja is vicious and manipulative. They know that, because of a generations-old spell, their family is bound to a bevy of swans deep in the woods. They know that, one day, the swans will pull them into a dangerous game that will leave one of them a girl, and trap the other in the body of a swan.
But when two local boys become drawn into the game, the swans' spell intertwines with the strange and unpredictable magic lacing the woods, and all four of their fates depend on facing truths that could either save or destroy them. Blanca & Roja is the captivating story of sisters, friendship, love, hatred, and the price we pay to protect our hearts.
---
The perfect story of family and love spun with words and magic.
This book was beautifully written, the words take you in even before the story does.
The relationship between the two sisters is so accurate I could see myself in both.
The decisions of the characters and the progress of events felt natural, it's a book that takes you through the story in a way you don't even realize time is passing.
Blanca
She is the most accurate older sister ever. She tries to protect Roja from everything and is willing to give herself up to the swans just so that her little sister can survive; she is also always expected to be perfect, as any first-born, there's a lot of expectations put on her. She was lucky enough to be born pale and with blond hair, as a latina that's like being blessed, you can pass as a white person and that makes a few things easier.
Roja
And so, Roja is the perfect little sister, rebellious to a fault and with adoration and complete trust on her older sister. She also has an inferiority complex a mile high. She isn't only the youngest but she also has a darker complexion than her sister, which automatically made her less in the eyes of most people, and had trouble handling her emotions as a kid. She feels like the opposite, and so, she actively sets herself against anything her sister is, she isn't gentle or kind she doesn't even think of herself as someone living for the simple fact that that's Blanca's role. I love how much she comes onto herself as a young woman in the story.
Page
Page is a boy that uses he/him and she/her pronouns, sadly, she's also from a really small town and so there aren't many people who understand her. At the beginning he decides that if he can't have perfect understanding from his parents then they don't love him but then he realizes that they just need time and, while he doesn't have to educate anybody or bear with anyone not respecting him as he is, I think it's a good look into how some parents may not understand they queer kids at first, the point is that they have to keep trying until they get it right. Page is also someone who really sees people, maybe because she spent so long trying to understand herself, she makes friends with Yearling because she knows him to be gentle on the inside and she falls in love with Blanca not because of her gentle hands and pale face but for the strength that these hid.
Yearling
He had a lot going on with him but I love how he never stopped being gentle. This boy was raised by heartless people who didn't care for him and still, when a skinny boy tried to beat him up at school he decided to take him under his wing and teach him everything. He loved his family and when they betray him, he finds a new, better, family to love him back.
B&R Mom
I understand why she did it but still… how can you just prefer one child over the other and make it that obvious? I know she was expecting to lose Roja but that doesn't mean you can't love her in the time you are given.
B&R Dad
It seemed like the dad took Roja's side and ignored Blanca but I felt more like he just actually paid attention and cared for Roja more because she didn't have her mother, he still loved Blanca. He was a typical latino dad: stern and not overly affectionate but strong and loving.
Tess
Badass bisexual grandma who goes to two neglected girls and gives them a shotgun? Yes
Lyn Ashby
Kind farmer saphic grandma who doesn't really know what's happening but is there for her grandson when it matters.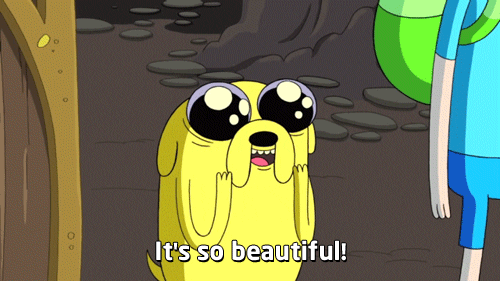 I've said it before and I'll say it again: Anna-Marie writes the most beautiful prose I've ever read. Her sentences are constructed flawlessly and each word paints a canvas of color directly onto my brain.
Latinx representation that felt so real
I know it WAS real because it is own voices but just the fact of seeing Spanish between the English words so naturally was amazing, and the stories they told, the family anecdotes, everything was perfectly done. Even if I couldn't relate to some experiences (my family isn't from Mexico after all) I could relate to the feelings and the family and the overall sentiment of a latinx person.
Let's talk about the relationship between the sisters:
Roja loves her sister but she also sees her as this perfect almost-divine being that is in complete control and knows everything all the time, this weights heavily on Blanca who has to keep up the pretense just so her little sister isn't disappointed. Their relationship is one I really identify with, both as the younger sister looking up to someone I could never hope to measure up to, and the older sister trying to set a good example and shield from everything bad.
The lighter vs darker skinned dilemma within the same family.
Because that's a thing that happens all the time in latinx families, maybe it isn't even conscious but there's no doubt that we consider someone blonde prettier than someone with brown hair, and when we get into latinx it's usually about who looks more "european" (despite the fact that people from Europe actually come in all colours too). Roja feels inferior because she is darker and though this may seem a bit dumb for people who haven't experienced it (they are from the same family after all) it's something that happened to me as well.
Page and Yearling's friendship/brotherhood
They are brothers now and no one can convince me otherwise, well, they are literally politic cousins thanks to their grandmothers so there's that. I loved how they saw each other and wanted to care for the other while not becoming overbearing. I love how they accepted each other without question and how ride-or-die they were.
Blanca learning that her softness didn't mean that she had to yield to others

And owning her role as village witch like a boss
The trick with the swans flying overhead and fucking someone over by giving theme exactly what they asked for? Perfection
Yearling's reaction to Roja's cramps
He reacted better than some adults would AND he even helped her get through the worst part of them. We stan the perfect bear/man
Page taking Blanca through the apple orchard
… giving her every kind of apple he thought she may like. This scene was adorable, you could see the desire Page had of making Blanca love the same thing she loved, of showing her that apples (and he) had so much more to offer.
…
……
…………
……………………
…………………………………………
Being a good girl did not mean letting the things we had grown be taken by anyone who wanted them.
---
If we didn't gratefully accept pity, scorn would take its place.
---
She was the girl who let me choose, because she demanded no choices of me.
---
What marked me as part of my own family made the world love me a little less. Closeness to one always meant distance from the other.
---
You want something done, you go to the witch, not the princess.
---
There was no making the world take me as I was. All I could do was make the people who did my family.
---
Once, brown was trees in October. It was the flyleaves of my father's books. It was copper cosmos flowers. It was the earth that grew everything.
---
I'll give it 5 beautiful roses covered in thorns but not any less beautiful for it