I took this from LaRonda @FlyingPaperbacks so go check that one out! And I was technically tagged so I'm doing this-
THE RULES
Thank the person who tagged you
Pingback Bookmark Your Thoughts' original post so I can see your lovely answers!
Pingback the person who tagged you so they can see the post.
Bonus: If you wish to, tag at least three people to do this tag.
EFFULGENT | BRILLIANTLY RADIANT
A BOOK WITH A BEAUTIFUL COVER
Look at this beauty! I'll have the review up this next monday, just know that the inside is even better
METANOIA | THE JOURNEY OF CHANGING ONE'S MIND, HEART, SELF, OR WAY OF LIFE
A CHARACTER WHO GOES THROUGH A MAJOR TRANSFORMATION
Both of the main characters grow a lot along the novel but I feel lite Mateo changed the most, he was so afraid of everything on the beginning and then Rufus helped him to see all the beauty of taking risks.
SOCKDOLAGER | DECISIVE RETORT; MIC DROP
A CHARACTER WHO ALWAYS HAS A GOOD COMEBACK
REVIEW
Lila Bard from A Darker Shade of Magic always know what to say and I love her for it
SESQUIPEDALIAN | CONTAINING MANY SYLLABLES; LONG WINDED
THE LONGEST BOOK YOU'VE READ
I actually did a Top Ten Tuesday about longest books not long ago, the longest one was:
The Count of Monte Cristo with 1276 pages
EPHEMERAL | LASTING FOR A VERY SHORT TIME
THE SHORTEST BOOK YOU'VE READ
This is a short story from the Raven Cycle Series by Maggie Stiefvater and it was only 2 pages full of holiday fluff
SERENITY | THE STATE OF BEING CALM, PEACEFUL, AND UNTROUBLED
A BOOK THAT MAKES YOU FEEL CALM AND HAPPY
OBLIVION | THE STATE OF BEING UNAWARE OF WHAT'S HAPPENING AROUND YOU
A NOVEL WITH A COMPLEX PLOT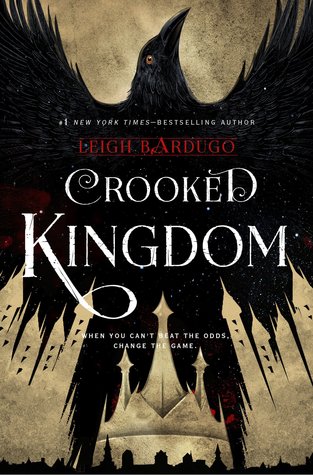 RANTIPOLE | TO BE WILD AND RECKLESS
A RECKLESS CHARACTER
I love the three disasters but for this prompt I'm choosing Magnus Burnsides, that big beefy fighter in the middle, his motto is literally Magnus rushes in
NEFARIOUS | WICKED, VILLAINOUS, DESPICABLE
YOUR FAVOURITE VILLAIN
Listen, I know we all love Patroclus and hate Hector because he killed him and stuff but the guy didn't do anything wrong? He was the perfect ancient hero and was protecting his city. So, even though he is "the bad guy" I still really like him.
INEFFABLE | TOO GREAT TO BE EXPRESSED IN WORDS
YOUR FAVOURITE BOOK OR BOOK SERIES
JUST ONE??? Why do you hurt me so?
Okay, excluding the ones I've already mentioned:
TROUVAILLE | SOMETHING LOVELY DISCOVERED BY CHANCE
A BOOK YOU DIDN'T EXPECT TO LOVE
The only reason I read it was because my friends peer-pressured me to, and I absolutely loved it. I read the synopsis and it didn't sound like something I'd pick up by myself but the writing was nice and the mystery kept me reading.
NOSTALGIA | A WISTFUL DESIRE TO RETURN IN THOUGHT TO A FORMER TIME IN ONE'S LIFE
A BOOK OR CHARACTER THAT MAKES YOU FEEL NOSTALGIC
It was either this or Harry Potter but we are going full teenage nostalgia with….
These books are responsible for my love for YA, even if now I can see how harmful they could be.
---
That's the tag! Did you learn any new words? Find any new books?