Blogtober Day 8 and we are already getting ready for Halloween (nice) Let's talk creepy books both read and on my TBR
Thank you Jenniely for the Blogtober prompts!
First of all let me clear something up: I DON'T read scary books. Because they scare me, and I don't like that?
The books I'm choosing today are the creepiest I can handle so rest assured that you can read them all without issue:
This series tells the story of three sisters in a family of brujas (witches), they have latina roots and the way family and magic are interwoven is amazing. It's properly creepy, since the witches are more on the "darker" spectrum of things with a lot of Santería tradition and gods and no-muertos (undead)
This one may not seem that dark but as the story progresses it goes deeper and deeper on vampire lore and how the main character and his sister ended up as they are. It's also a love story between a vampire and a human guy that makes you remember why you love this kind of stories. This one is New Adult
You want creepy? Want witches? Want LGBT+ characters that don't die? And are the most powerful beings out there? Here's a series about modern witches where one of our main character turns out to be a necromancer and does blood magic with his boyfriend (which is highly forbidden because of very good reasons). The story is gripping and they are novellas so you can just get through them in one or two sittings. I love these series and the second book introduces other magical creatures and dark secrets
This is another really creepy series that took me by surprise. It's about a house for children who traveled to magical worlds and then had to go back to reality. Seems light and fun? It turn out there's a lot more homicides and dismemberment than you'd expect. Awesome novellas with an incredibly diverse cast of characters and really different storylines from one book to the other.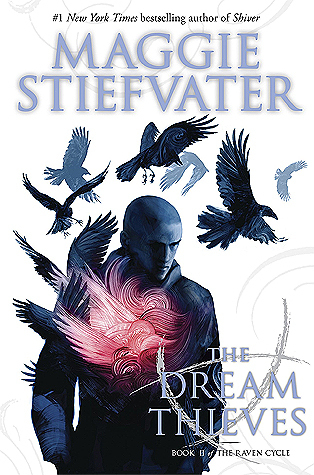 This is my favorite The Raven Cycle book, because it focuses on Ronan and his ability to pull things out of his dreams, both from the good ones and from his night terrors.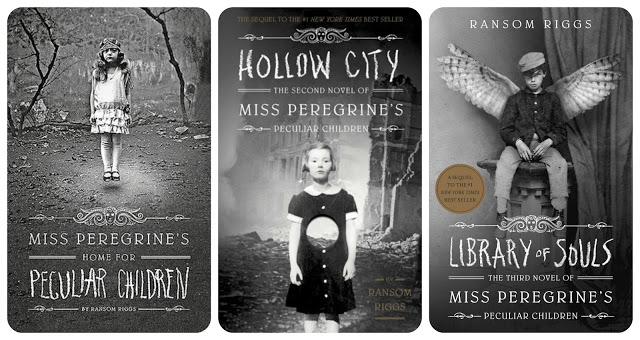 A book about children with abilities based on extremely creepy victorian-era photographs? Yeah, had to add this one to the list
I liked this book so much I can't believe I haven't listened to the second one yet! (Though I admit I have some kind of block for reading Schwab for some unfathomable reason.) This book is about monster that are born each time someone commits a violent act, the more violent the act the stronger the monster. It's amazingly dark and the characters are compelling. One of my favorite audiobooks too.
---
That's it for creepy read! I got more than I thought I would… yay?
Have you read any of these?
What creepy book would you recommend I try to read this October?