Hey there! I was tagged by Angelica from The Book Cover Girl, an amazing bookish blog with a really pretty aesthetic *heart eyes*
Like most award we have a set of rules followed by questions, this time the questions are from the nominating blogger themselves so you get to pry! Here we go::
Rules!
Put the award logo on your blog.
Thank whoever nominated you and include a link to their blog.
Mention the creator of the award and provide a link to their blog as well. (Maggie @okoto enigmas blog)
Tell your readers three things about yourself.
Nominate 10-20 people.
Notify your nominees.
Ask your nominees any five questions of your choice, specifying one weird/funny question.
Share a link to your best post(s)
Three things about me:.
I play roller hockey as a goalie and I'm currently playing for FIVE different teams
I looove reading (yeah, surprise) but most of the reading I do is fanfiction instead of published works
When I was little I cut of one of my fingertips by accident
I feel like these were some weird things to share but there you have it. Let's get to Angelica's questions:.
What's your favorite book of all time and forever?
…THIS IS HARD. I guess if I had to choose I can narrow it down to "three":
The Six of Crows Duology counts as just one! fight me
My review for They Both Die at the End
If money was not a problem, what one thing would you do?
Travel the world. It's always been my dream, to live moving from one place to another meeting lots of different people and cultures
If time was not a problem, what one skill would you learn?
EVERY. SINGLE. LANGUAGE. Communication is the base of human society and if I could I'd learn every language out there, currently I'm fluent in Spanish and English, understand French and I'm starting to take up German. I can also read a bit of latin and ancient greek.
What's the worst book to movie adaptation you've ever seen? What's the best?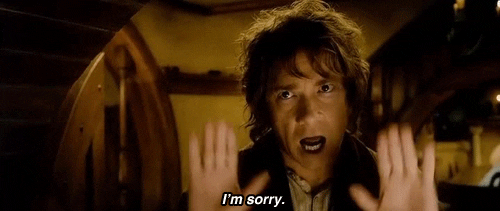 Worst: The Hobbit, I liked the movies but it was an awful adaptation, it was so bad that it was basically fanfiction of the book. With LOTR crossovers and a few OCs, with most of the main cast OOC
Best: I'm not too sure about this one, a movie and a book are so different that you'll end up missing and adding some stuff, but I did enjoy Love, Simon. I feel like, although they changed things, they kept true to the feeling of the book::
And, just for fun: which character from Twilight would you trade places with?
I feel like people often disregard Emmet as just Rosalie's bf, but out of the whole family he had the best life. He wasn't abused or lonely, he just got mauled by a bear or something and found by a beautiful woman who gave him eternal life and a family and they got married and had lots of money. OBVIOUSLY I'd trade places with him out of all of them
Best Post
I love all of my posts?? I guess the one that's doing best is my Simon VS posts, I posted it around March and it's still getting views. It was so fun writing it, I basically went over all of the notes I made on my Kindle as I reread it and put them in a post. Definitely one of my favorites to make!
Nomination time
I feel like I'm always tagging the same people but they are all great bloggers and I don't care:
And whoever wants to answer these questions!
If you want a more "official" tag to do this award just comment and I'll add you!
My questions:.
You can erase a book from history, it just never happened, which one do you choose?
Suddenly you find yourself owning Netflix, which book/s would you turn into a series?
A character you'd throw down a cliff (they don't necessarily die but it hurts)
A character so good you wouldn't mind if they throw you off a cliff
Five key words in a blurb that will make you read a book