Top Ten Tuesday was created by The Broke and the Bookish in June of 2010 and was moved to That Artsy Reader Girl in January of 2018. It was born of a love of lists, a love of books, and a desire to bring bookish friends together.
July 17:
Favorite Novellas/Short Stories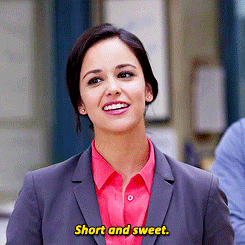 Darkling by Brooklyn Ray. This book is set in a world were witchcraft common and different families have different magics. Ryder is a trans gay man and the descendant of a family with fire magic and another with necromancy as their talent. He tries to keep his secrets but when he starts having feelings for another boy in his coven it's not long before everything comes out. He has to decide whether he wants to go ahead and become a necromancer (a kind shunned by other witches) and risk losing his fire powers, while dealing with his relationship with his coven-mate which is forbidden. It's a great novella, I read it in a day and can't wait to read more.
---
The Wayward Children series by Seanan McGuire. It's made up of novellas following different kids and they travel through the worlds. I have reviews up for them. It's a series of novellas about kids falling into magical doorways and out of them. Each novella focuses on a different kid but all of them go through Eleanor's Home for Wayward Children. Kind of a boarding school where kids who want to get back to their magical worlds end up once they come back and can't just move on.
---
Midnighter and Apollo by Steve Orlando. This is a comic book of one of my favorite DC Universe couples. Apollo is an alien experiment and now a Sun god, Midnighter has a supercomputer on his brain that tells him the best ways to kill people. They are perfect for each other. In this particular story Apollo is killed by a bad guy and Midnighter decides that he doesn't like that and sets off to fix it. #UnburyYourGays- Apollo is trapped in hell (because of dubious moral stuff NOT because he's gay) and Midnighter has to find him and get him back before Apollo loses his soul to the king of hell.
---
The Adventures of Charls, the Veretian Cloth Merchant by CS Pacat. This is a short story set in the Captive Prince universe and after the events of the main trilogy. There are I think, five of these short story but I'm limiting myself to just two. In this case we see the story from the point of view of Charls, a cloth merchant from Vere who we met on the second book and who helped the princes a lot on their journey. Now they meet on the road, though Laurent is posing as Young Charls the Veretian Cloths Merchant and Damen as his helper. The funny thing is that Charls doesn't recognize Damen and so goes through the novella thinking he is just a boy toy for the prince while he is away from his actual husband: Damen. The story is full of funny situations and misunderstandings.
Second choice from the CP Universe is The summer Palace by CS Pacat. On this one we get a more intimate look into Laurent and Damen's relationship. The two are just starting their journey into fusing both kingdoms into one and setting their residence in a castle on the border. They meet at the Summer Palace, which was the preferred palace of Damen's mom. We see them free and unburdened for a few days, sharing thoughts and stories and healing from all the hurts they still had from the other books. This acts as a perfect epilogue for the main trilogy and closes the story in a sweet note. You can't read the trilogy and not want to read the summer palace, it's everything you are hoping for after the ending.
---
Zeus Grants Stupid Wishes: A No-Bullshit Guide to World Mythology by Cory O'Brien Just by looking at the cover you can tell: This is going to be hilarious. And it is. This book is a compilation of myths from all over the world, despite what you may think seeing the big Zeus on the title. The author seeks to bring mythology to the common man, as it was meant to be. So, he explains the myths and the gods in a colloquial manner of speech (a lot of curses). This is funny and easy to read if you only have a few minutes a day. it's divided by continent and non-linear so you can just pick a place and start reading.
---
Prince of Flames by Ben Alderson a novella from The Dragori Series. This is like a prologue for the first book. We see prince Hadrian getting ready for his birthday, which we know is gonna go south but he just suspects it. We get to see a part of him that we miss on the book, because this is from his own point of view. We see how much he misses his mother and how he's starting to see some of the things his father does are suspicious at best and cruel nonsense at worst. It's short but enough to tie you up between novels if you are not ready to tackle Found in night yet. I don't recommend reading it before Cloaked in Shadow since it won't make much sense if you don't already know the characters and the world.
---
Last but not least: The Slow Regard of Silent Things by Patrick Rothfuss. This is a novella about a side character from his series The Kingkiller Chronicle. It's told from the POV of Auri, a young woman who lives under the University and has a different way of seeing the world. I loved this novella because Auri is a person who interacts with her surroundings as if everything had a soul, a voice. She fixates on thing others would pay no mind and takes care that everything is where it's supposed to be. The language in this story is whimsical and the flow is particular. If you've read the other two books on the series but are hesitant to pick this up I encourage you to. It's indeed different from Kvothe's narrative, with virtually nothing happening but it's also key to understanding the world and the magic. It has pictures that help you get more into the story and help give it an air of innocence from children's books. Also Auri is the cutest