This is a tag from Ashley @thriftybibliophile And it asks about my TBR, which is ever-growing. I've gotten to the point where I accepted the fact that it will never be less than 30 books…
BUT that means I have answers to any tbr questions that lay past the Read More. Let's do it:
How do you keep track on your TBR list?
Goodreads, it's just so much easier to have all my books in one platform than to write them down by hand or make a file just for that.
If you wanna be friends feel free to add me!
Is your TBR mostly print or e-book?
I've said this before but printed books are veeeery expensive in my country so I only have three of them on my TBR, the rest are all ebooks
How do you determine which book from your TBR to read next?
I don't really have a system, I just stare at my TBR list for a long while until I figure out what exactly I'm in the mood for.
A book that has been on your TBR the longest.
According to Goodreads it's: A Darker Shade of Magic by Victoria Schwab in Spanish. This is one of the few I have both in print and in my first language. Added August 25 of 2016. Good thing is: I've just finished this one!! and wrote a review.
You can conquer your TBR…. just give yourself a couple of years per book
A book that you recently added to your TBR list?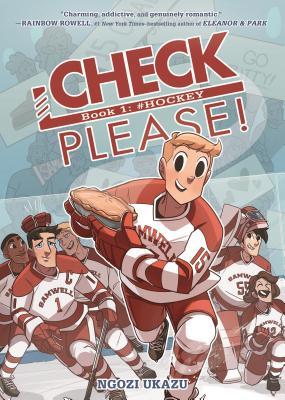 Check, Please!: #Hockey by Ngozi Ukazu, added on May 29 of this year. This is a web comic turned physical through the magic of publishing. I've been following this story for three years now and talk about it more in-depth on my webcomics post. It's about college boys and hockey and learning to be yourself. You can read the comic from free since the author is an amazing person and wants everyone to have access to it, but I'm definitely buying the printed copy as soon as I can.
A book on your TBR that you never plan on actually reading
To be honest, every once in a while I make a TBR cleanse, I open that folder and just delete everything I have no real interest in. Sometimes I'll add a book because it seemed interesting but then I see some bad reviews and lose interest or I'll add a book while I'm on a very specific mood and after some time I'll no longer be interested in that. So, I don't keep books I don't plan on reading on my TBR
A book on you TBR list strictly because of its beautiful cover.
An unpublished book on your TBR that you're excited for.
I'll cheat a little here and put in 2 books instead of just one:
A book on your TBR that basically everyone has read but you.
I have to choose only one??? seriously, I tend to take ages to read a popular book… Illuminae by Amie Kaufman and Jay Kristoff, I even have this one on print and in the original English. It's just so big that I don't feel like taking it with me to work, which is where I usually read. Everyone has read it already and they are talking about the next one but I'm still waiting for the inspiration to start. It's not even that I don't think I'll like it, I think I'll really enjoy it since it's with a different format than other YA books, it's just that I don't feel like it yet.
A book on your TBR everyone recommends you.
I don't get that many recommendations… I see books talked about on other blogs and then add them, but personal recs are a rare thing so I don't think I have an answer to this one.
A book on your TBR you're very excited to read.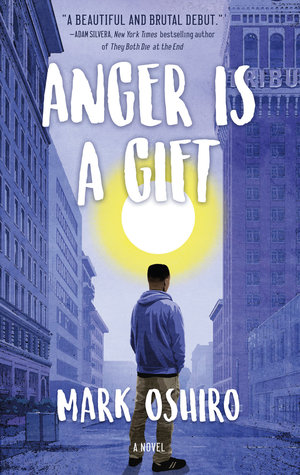 You ever have a book you know you are going to love but can't pick up just yet? And for no other reason than: you want to be in the right frame of mind to fully enjoy it. For me it's Anger is a gift by Mark Oshiro. I preordered it and it came out a short while ago, so I have it waiting for me on my kindle but it's not being read just yet. Why?
The number of books on your Goodreads TBR shelf.
48! I'm proud of that number, as long as it doesn't reach 50 I can fool myself into thinking it hasn't gotten out of control yet
I tag . . . all the bloggers who want to be tagged!
Have fun!