We are now half of the way into the year (help me, I'm not ready) This means it's time to do a little check in on my New Year's Resolutions about my reading habits
2018 is still a mess! Let's keep reading!
I'm taking out a couple I'm not interested in anymore and adding a new one that I really wanna get to::
1. Read 100 books
 Yeah…
I may be a bit behind schedule
But, it's still pretty good considering I'm coming out of a reading slump, so I'm not complaining. 40 books is quite a lot considering last year I read 57 in total.
2. Read more hispanic and latinx authors
I can proudly say that I've made an effort to further this goal. Sure, I haven't gotten fer but I have expanded my TBR
3. Seek out more diverse books
I think that three-quarters of my Read shelf has some kind of minority represented on a main character, this has brought to my attention stories and worlds that I'd never have imagined before.
4. Diversify genres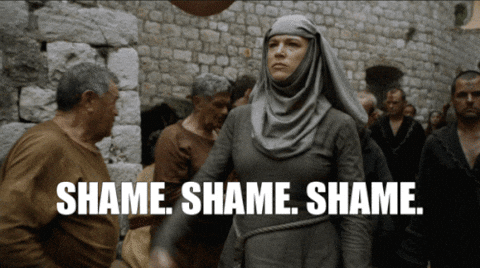 ….
I'm….. trying?
No, I'm not
5. Participate in read-a-thons
I should just go ahead and cross this one as Did not accomplish I'm a really messy reader and I forget dates constantly, so I'm not really a good read-a-thon reader.
6. Post something twice a week
Yeeeeees, I'm now posting three or four times a week and my scheduled posts reach a full week into the future. I'm so proud of that!
7. Read all my Netgalley ARCs
Upgraded list of Bookish Resolutions!
Read 100 books

Read hispanic and latinx authors

Seek out more diverse books

Post consistently

(NEW) Read at least one classic book every month!
I was talking to my family how the last book I DNFed felt wrong to me but I didn't really get why, they suggested that I get more acquainted with the classics, since that would give me a better background to understand literature and modern story-telling. Thus, this new resolution came to be.