Top Ten Tuesday was created by The Broke and the Bookish in June of 2010 and was moved to That Artsy Reader Girl in January of 2018. It was born of a love of lists, a love of books, and a desire to bring bookish friends together.
June 12:
Books That Awaken the Travel Bug In Me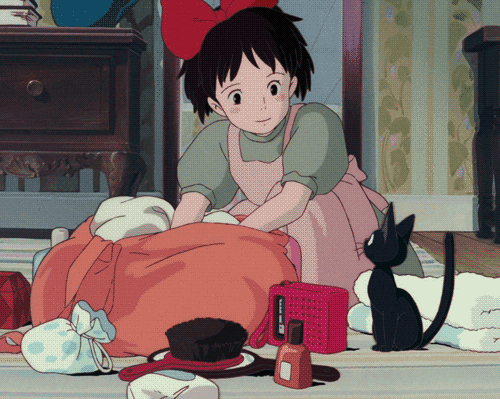 At any time I'm 100% ready to pack my bags and travel, like, it's not even a question. Currently I'm saving mony to move out of Argentina so I can actually travel alone without fear of being kidnapped and sold into human trafficking So here's a list of five books that feed the wanderlust in me (fair warning, I've only finished two of these but I'm liking all of them so far)::
I left this book unread about a third of the way in. I wasn't in the right frame of mind at the time, but I did watch a few episodes of the series. This book takes place in old-time Scotland. Scotland is a place I've always wanted to visit. My mom's family is from Ireland and Scotland so it's been a long time goal of mine to travel there. The tv series shows so many beautiful landscapes that I can't help but want to go right now and see all that beauty by myself.
---
This book is set in Barcelona, Spain, during the forties but the city (although it loves to reinvent itself and keep up with modern times) still has all those classical buildings and streets that the story portrays. You can go to today's Barcelona and find the same spots as the characters walk in the novel. I went to Barcelona a couple of times while I lived in Spain and I have to admit it's one of the most impressive cities in the country. It's so full of life and different designs and combines modern structures with historical buildings in a way that's unique and worth revisiting.
---
 This book is an obvious choice once you read the summary: it's about a boy who goes on a tour around (western) Europe with his best friend and his sister. Of course things take a turn for the worst and a true adventure develops outside of the carefully planned trip, as books usually go. But the point is that we get to see a lot of places around Europe from the perspective of a spoiled Victorian noble teen who realised there's more to the world than his state and there's more to society than the small privileged group he belongs to. I haven't finished this one either but the first part is enough to make you wanna pack your bags and go on an adventure with your favourite people (as long as you don't f*ck up as much as the main character does you should be safe)
---
The second book in the Timekeeper trilogy is as full of magic and steam punk aesthetics as the first, only difference? This one takes place in India instead of well-known Victorian England. The descriptions are rich and makes you see the places the characters travel to. Not only does the author describe the sights but she also adds smells, tastes, and sounds to her scenes making the picture feel more like a memory than a picture. I truly love Tara Sim and she makes a great effort to transport you right into the story. Chainbreaker is an experience onto itself. I made a full review here.
---
Last one is about travel as well, but not only through space but also time.The protagonist's father has the power to travel to a map's location AND time it was made. Most of the story takes place in Hawaii but the main character has been traveling all her life and the crew in the ship belongs to different places and periods. The dynamics between all the characters is delightful and the differences in points of view depending in their upbringing dives the story a wonderful dynamic. Heilig paints a picture with words where we find ourselves traveling through the wilderness in Hawaii, sailing through time on a pirate ship, and even venturing into an ancient chinese emperor's tomb.
---
Here you have it!
I know I haven't posted in almost a week but life's being hard for a while now and I didn't have the energy, hopefully that's gone now and I'll be back to posting book memes and tags at the usual rate!
What are the books that make you wanna pack your bags and go far away?