Top Ten Tuesday was created by The Broke and the Bookish in June of 2010 and was moved to That Artsy Reader Girl in January of 2018. It was born of a love of lists, a love of books, and a desire to bring bookish friends together.
May 22:
Best Character Names (make this as narrow/broad as you'd like)

Naming: that great part of the creative process where you send way too long on baby sites and etymology blogs to get it just right
I love names with profound meanings just as much as names that just sound badass. Off the top of my head I can't remember more than four or five but I'm sure more will pop up as I write.
Number one: Magnus Bane
From The Mortal Instruments, The Infernal devices, and every series by Cassandra Clare
This is such a fantastic name and SO fitting for the character. Best part is that he thinks so too. He chose that name for himself and knows how well it suits him.
Number two: Justyce
Clear and to the point, Justyce is a really great character who grapples with what "justice" really is and how to come to terms with the fact that it's rarely found in real life.
Number three: Severus Snape
From Harry Potter by J.K. Rowling
So obviously the name of a bad guy that even a child would notice though it seemed to escape the author and half the fandom
Number four: Artemis  Fowl
From Artemis Fowl by Eoin Colfer
I must admit I haven't read the books yet, but I know enough about them to tell you this is a kick ass name. The mention os Artemis is enough to gain my favour.
Number five: Aragorn
From Lord of the Rings by JRR Tolkien
This one is just a badass name, though according to google it may have different meanings: from lord of the tree to worth of the king and noble man.
Number six: Danny Hart
This one I chose for the last name, because it's too close to heart and poor Danny has too much of that. He feels so strongly and has so many things weighting him down.
Number seven: Juliet
From Juliet takes a breath by Gabby Rivera
Juliet is a name we inevitably associate with Romeo and Juliet and so when we think of Juliet is this kid who met a guy and got married and killed herself for him. So, not the brightest by far. This book takes a "sheltered" kid who knows nothing of the world that goes beyond whats familiar, and challenges everything she thought she knew. The book doesn't let her sit by the balcony awaiting her lover's call, it throws her over the railing and tells her to go on her own.
Number eight: Hannibal
From The Silence of the Lambs by Thomas Harris
This is just… too much. <Hhhhh, what should I name this new character who is a cannibal???- I got the perfect idea!> And he went and did it.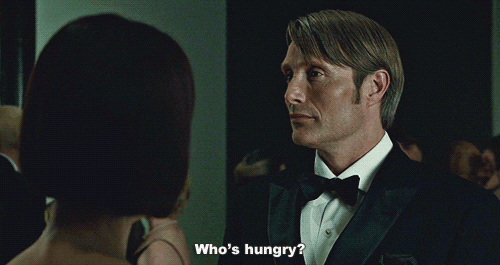 Number nine: Kaz Brekker
I just really like that name. Does it mean anything? No idea, but it's cool.
Number ten: Feyre
From A Court of Thorns and Roses by Sarah J Maas
Sure, the books weren't really for me but I loved that name. It's just a different spelling of fairy but still sounds like its own word. To me it suggest a delicate but strong woman who has the nature of faeries: deadly and beautiful.