I took this tag from Kathy, from Books and Munches, go see her answers!
The future is a mystery but that never stopped anyone from dreaming or dreading what may happen. Today's tag is all about how we hope things will turn out.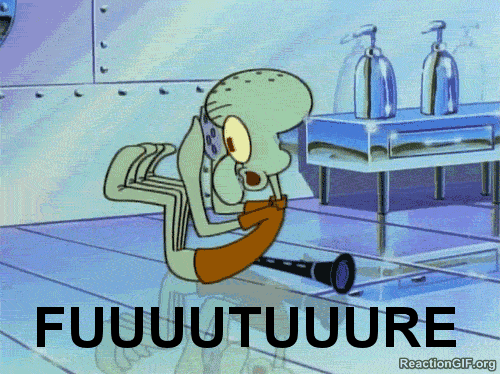 In my family each New Year we ask ourselves the same thing Where will we be next year? This is as much a philosophical as a literal question. Life has moved us a lot so I learnt to always expect the unexpected and enjoy whatever comes at me.
NOW, THE QUESTIONS
What do you want your life to look like over ten years?
In ten years I'll be 33. There's two ways this can go depending on how I'm ending the next year:
Either I'm living in Germany with my Engineering degree, working hard on making life easier with technology and enjoying coding whatever catches my fancy. Making enough money to travel around the world and see as much as possible and meet people from all over.
Or, I'm living in Ireland or the UK working as an editor at a publishing house and helping the world change through stories.
What do you want to ask the future you?
Are you happy?
Do you have people you love around you?
Do you still play hockey?
What do you want to have her remember?
The moments where she was happy when growing up
The good that hides in bad situations
Where do you think she'll live?
See question number 1 Definitely in Europe, I don't think I'll stay in this country much longer
What do you think she will miss the most?
Having her family so close at hand.
I've known I'd move far away as soon as we came back to Argentina so I know who I'm gonna miss in the future.
What do you think she will be happy that she does not have any more that is present in your life?
Classes, in particular: Mathematical analysis and Discrete Mathematics.
If you want to do the tag, please use the hashtag #thebookrobinhoods so all the readers and writers can all see your answers!