Top Ten Tuesday was created by The Broke and the Bookish in June of 2010 and was moved to That Artsy Reader Girl in January of 2018. It was born of a love of lists, a love of books, and a desire to bring bookish friends together.
May 15:
Books I Disliked/Hated but Am Really Glad I Read
(maybe just for bragging rights)
Aaaahh, those kind of books are something else. I try to avoid book I don't like but I've read some for a different number of reasons but let me quickly explain each and why.
Today will be Top Five Tuesday 
since thankfully I couldn't think of Ten books fitting the theme
Let's start with the bane of my existence!
I read it because I trusted this author with my life since previous book had accompanied me for most of my life, and since I didn't follow her on twitter yet… Harry Potter and the Cursed Child. Now, was this a book that I had to drag myself through? Was it so horrible and uninteresting that I couldn't wait to put it down? NO, I actually read it in one sitting and enjoyed it. The problem is that it isn't an isolated work. It carries the weight of seven previous book with all the world building and character development that entails. This book does not respect the existing canon. It feels more like a bad fanfic than anything else. It's interesting and the story is fun but it's not a Harry Potter book.
For the next one I have a full review up that you can check out here. Let's just say that it was a book where the story was all over the place and that wasted faaaar too long on ridiculous love triangles that end up in nothing. Lady Midnight by Cassandra Clare is exactly what you expect but 200,000 words longer. I read it because I love the TV show Shadowhunters and because a dear friends of mine recommended it. I'm probably gonna read the next one because I did like the characters… just not the main one or her main love interest.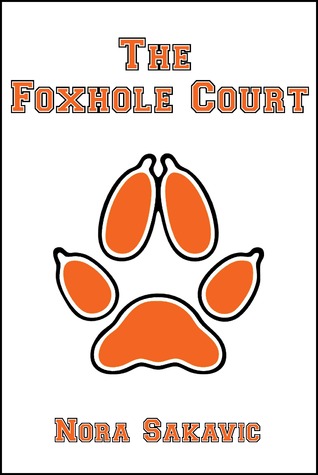 Number three might actually come as a surprise: The Foxhole Court by Nora Sakavic is a book that I've talked about a lot in here. I adore the series, is so over-the-top that it come around. But the first time I read the firs book my thoughts were Why is there so much torture and assault and drugs and nasty things?? I came across this on Tumblr and I wanted something light to read… It's not light. The characters make a lot of highly questionable decisions and out-right bad choices all along the book, not many things get explained and you are supposed to roll with it. This series has a lot of triggers I wasn't ready for when I picked it up so, even though I enjoyed it after I wouldn't recommend going in blind.
Captive Prince by SU Pacat
. Here we have pretty much the same issues as the previous one. An adult fantasy I came across some fanart form on tumblr and decided to check out without really looking into what exactly it entailed. There was so much s*xual assault that I almost didn't keep reading. After the first book it gets SO much better, though, and I really like the series but this first book is a lot. Still, this series is good and my initial reaction against this novel was based on the fact that I didn't read any reviews or opinions before reading it. So I warn you all and, if it's your thing, then I recommend it since it's full of action, political intrigues and princes.
My problem with this one is that it's a third book in a series of four and the author could have made it a trilogy since absolutely nothing of interest happens in this book. I honestly can hardly remember it (which doesn't happen with the other three) It was boring and uneventful. It could have been so much more but it was obvious that the story dragged in favor of lasting another book. They could have explored Blue's powers or her relationship with her family, I can never get enough of the Foxway women. Maybe they could have talked about all the stuff Ronan went through on The Dream Thieves since it hit him pretty hard and he had to bring a night terror to life. Instead we didn't get much of anything and this is my least liked book on the series though it's my favorite cover.
Then there are the books I read for university that are Classics with a capital C, because they were writen more than 2,000 years ago and I read for bragging rights as well as my exams.
---
As usual with these kind of posts I feel compeled to clarify: these are just my thoughts on the books, it's not meant to influence or offend anyone and if you liked the books it's okay and you can just ignore me and move on.