I saw Sofii from A Book. A Thought. doing this tag and I love Norse Mythology, it's just so different from Roman and Greek but still shares a lot of common traits. It walks the fine line between widespread and unknown.
The tag was created by  Kyera at Kyera's library
---
As usual you can click on the images to see the books' GR
ODIN: Favourite Stand-Alone
Odin is the All-Father, the leader of the Norse Gods. He is the god of wisdom, poetry, battle, death, wine, and war, among other things.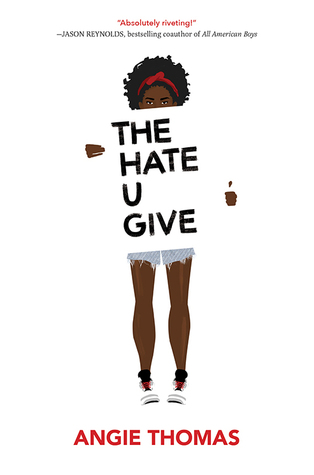 I think Odin would be proud of my choice.
Starr is a true warrior who would surely get into Valhalla without problems.
She has wisdom although she is only a teenager and sometimes has to have the wisdom of listening to her parents.
She knows of battle and death and war, among other things.
---
THOR: A book that hits you in the feels
Thor is the god of thunder, weather, warriors, strength, and storms, so his might packs a punch. He is married to the beautiful Lady Sif.
 THIS BOOK
This is a book that I literally couldn't read in public because I was sobbing most of the way through
Justyce goes through so much sh*t because of no reason racisim
It's similar to THUG in the matter of the portrayal of racist violence performed by police, but it's its own story and it will make you cry in new ways.
---
LOKI: Biggest book plot twist or character betrayal
Loki is the god of mischief, thieves and thrives on chaos.
 Apparently most people found the plot twist predictable?? I was definitely NOT expecting it.
When I read those last pages where everything was unveiled I had to physically put down my book and text one of the friends who had recommended me the book just to say "What the actual f*ck?"
The next day I spent all morning discussing the ending with my friends and trying to process the story all over again.
Truth be told, I was the most upset about the dogs, though
---
FRIGG: OTP
Frigg is Odin's wife, the goddess of love, marriage, fertility, and fate.
Have you ever seen two people more ion love than these two?
I know the stills are from the TV show (which I recommend far more than the TMI books) But the thing is that they have one of the healthiest and most loving relationship in the series.
And on the books they went through a less than perfect beginning but now they are happily together with two children and it doesn't get much better than that.
And on the series they have communication and discussions on their relationship and everything you could ever hope for by and OTP. Frigg would bless the heck out of them.
---
HEIMDALL: Favourite second book in a series
Heimdall is the god of loyalty, faithfulness and he is who protects the bi-frost, the bridge that connects all nine worlds.
I think the beauty of this second book in the Brooklyn Brujas series is that it doesn't feel like a second book. It has its own beginning and ending and the characters grow a lot.
My problem with most second books is that they feel like a follow-up on the first and set op for the next without having any weight of their own. This does not happen with Bruja Born
Lula has her story to tell and she does it marvelously.
Sure, we get glimpses of Labyrinth Lost and there IS a set up for the next book but that isn't the focus.
---
BALDUR: Favourite male character
Baldur is the beloved son of Odin and Frigg, twin brother of Hodor.
Kaz Brekker from Six of Crows by Leigh Bardugo
I feel like I talk about him in every other post but I have no shame.
He is cold and calculating and hopelessly in love, and he makes it work.
The thing that I love about him is that he could have been your typical rude white guy with a tragic past that excuses all his bad actions. He is, instead, a guy who is self-aware and trying to reach his goal. He suffers from a deep trauma and still pushes forward to make a life for himself. He is never unnecessarily cruel and treats his crew with respect.
---
SIF: Most beautiful book cover
Lady Sif is known for her beautiful golden tresses, although she is also the goddess of the harvest and is married to Thor.
 The colors alone are perfect but the design of her in the bright pink saree against the night sky with the palace alight by the twilight sun and the white light on her hand… that's breath-taking. And all that framed by the delicate gold designs.
I don't think I could have dreamt a more aesthetically pleasing cover.
I want to buy this on hardback just so that I can stare at it.
If you've been on my blog before you know I am weak to pretty covers so I'm obviously reading this book right now.
---
FREY: Book/Series that makes you happy
Frey is the Lord of weather, god of light, summer, master of agriculture, fertility, and brother of Freya.
---
FREYA: Favourite book setting
Freya is the goddess of love and beauty, fertility, war, wealth and growth, and sister of Frey.
If there's one place where I can imagine a goddes like Freya is this one:
I feel like Tolkien knew me personally and created the perfect settlement for me: In the edge of the known world, close to the hobbits and at peace but still en route to everything so they'd get all the news.
---
TYR: Favourite book with a big upheaval/epic fight scene
Tyr is the god of war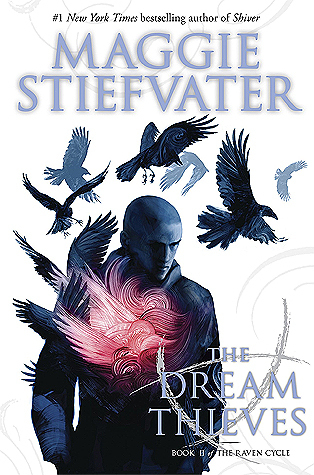 The god of war is the perfect choice for Ronan. Not because he is violent but because he is at constant war with himself.
I loved the last scene between Ronan and Kravinski on this book. Both of them fighting with dream things against another dreamer. And that ending!
I think this is my favorite book in the series and the epic fight scene helps it all come together for an apocalyptic ending.
Team Protect Ronan Lynch at all cost
---
NJORD: Favourite book an epic journey on water/ocean setting
Njord is the god of the wind and the sea.
This book was an obvious choice since their journey isn't only through sea but also through time and space.
Our mc lives on a pirate boat with her dad and a small crew and they are trying to save her mother by healing her before she dies.
The story is set mostly in Hawaii but they do travel to other places in order to achieve their goals.
It also has a huge internal/emotional kind of journey that was masterfully done and should be mentioned.
---
VALKYRIE: Favourite strong female character
The Valkyries, much like the Amazons, are strong female warriors.
Samirah (Sam) al-Abbas from Magnus Chase and the gods af Asgard by Rick Riordan
I mean, she is literally a Valkyrie so… perfect choice?
I haven't read the last book of the trilogy but I adore Samirah, she is super strong but still kind (in her own way) and she fights for the things she believes in.
Magnus would be dead a thousand times without her
She also has a magic headscarf so that pretty cool too
---
AESIR/VANIR: Favourite book "crew"
The Aesir and the Vanir are the two groups of Norse gods, believed to be the old and new gods.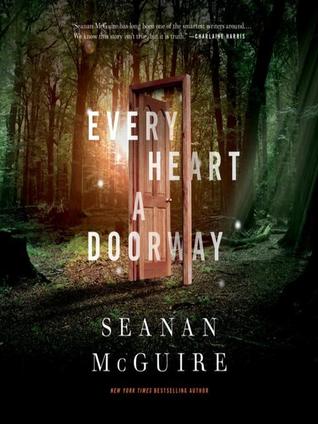 Kade, Nancy, Christopher, and Jack are the best murder-solvers/returned magical children/friends out there. They went through a lot of stuff on their own but they are able to come together to find out what happened to their friend.
They are loyal even when each of them is looking for a different world.
At the end they need to put everyone's experiences to work so they can solve the mystery and get justice for Sumi. Let me tell you, they make one hell of a team.
---
SEIPYRTS: Favourite sidekick (non-human character)
Seipyrts is Odin's trusty eight legged steed, yes you heard that correctly – eight legs. I promise that he is the god's horse companion and not a giant spider that he rides around on… although that would probably strike more fear in the hearts of his enemies than a pretty horse does.
 Iko from Cinder by Marissa Meyer
She is an android who dreams of being a princess and doesn't let things as small as not being human get her down.
She is also a ship at one point so that's cool too.
She is the perfect sidekick because she isn't just a prop, she is there to help our main character out whenever she needs it, supplying information and ideas to move the plot along but she is also a character on her own and that's what makes her a great side kick.
---
That was longer than I expected!
It was really hard not to repeat books for some questions but I tried to make it as diverse as possible (though I could have honestly used Six of Crows for every question and call it a day)
Tag time::
Don't feel pressured to do it if you don't feel like it!
And last but not least…

I tag everyone who wants to do the tag!

Have fun!