The peeps from Lost In Pages did this tag the other day and since wen are all Netflix adicts I decided to do it as well. Basically is a tag where you assing a Netflix category to a book
What's better than Netflix or books? Netflix AND books.
---
1. Recently Watched – What book did you most recently read?
Leyendas argentinas by Graciela Repún  
It's a compilation of legends from Argentina's native cultures.
2. Top Picks – What book are you always recommended?
I WILL READ THEM EVENTUALLY
3. Recently Added – What book did you most recently buy?
A pre-order for Ace of Shades by Amanda Foody (So excited to get this one!)
4. Popular on Netflix – What book has everyone been talking about that you haven't read yet?
IT'S IN MY TBR, OK?? I WILL GET TO IT
5. Comedy – What is your favorite funny book?
6. Drama – What character is a total drama queen/king?
Kaz Brekker from Six of Crows by Leigh Bardugo
This boy lives for the drama, he crafted his entire persona around it and thrives in it.
7. Animated – What is your favorite cover with animations/drawings?
8. Watch Again – What is your favorite book or author to reread?
It feels like every time I reread it I see a new side of the story, and the audiobooks are so perfect that I re-listen to them every one in a while.
9. Action & Adventure – What is your favorite adventure story?
10. New Releases – What upcoming release are you most excited for?
Coming out on: April 24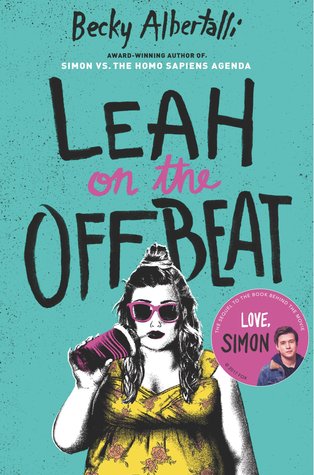 Leah on the Offbeat
by 
Becky Albertalli