She is also an amazing person and is soon releasing the second book on the
Brooklyn Brujas
trilogy called
Bruja Born
, I had the privilege of working with her on the promotion of the book and you can read a full review of it
here
.
She was kind enough to hangout with bloggers from all over the world so that we could talk freely about the books and ask her all kinds of questions. She encouraged us to talk about our own projects and gave a few tips. On the side she taught us how to make glitter-jars so that was pretty cool.
I did a quick interview with her asking questions about both the book and herself. This is the first time I've worked with an author so directly and I must say that the experience is something else.
I'm super grateful to Zoraida and all her publishing team for working with the blogging community and taking their time to answer all our (sometimes off topic) questions.
Without further ado, let's get to the actual interview::
What is your greatest challenge when writing?
The insecurity that always sneaks along.
What do you consider your greatest rewards?
Being part of a community of people who love books. I've made some of my friends through this industry.
Do you feel like it was harder to get published as a latina writer?
That's a complicated question. I can't say if it was harder. I do believe that we've had a problem in publishing for a long time. Before We Need Diverse Books came on the scene in 2014, publishers had very different ways of acquiring books. My first book was rejected for a number of reasons but some of the ones that stuck with me were "we already have a Latina book like this." No one says that about sweet summer romances. The microaggressions in publishing are hard to explain because someone will always try to correct you.
I know that there has always been one kind of story expected from Latinx people. But now we are seeing so many different voices like authors Anna-Marie McLemore, Lilliam Rivera, Tehlor Kay Mejia, Lily Anderson
Where do you draw inspiration from?
I've always been searching for different worlds and the fantastical spaces in our own. The story you should tell is the one you've always wanted to read. That's why I write my stories. I'm still searching for the one.
Do you listen to music when writing?
If yes, which genre do you prefer?
It depends! I grew up on two things: old school salsa music and alternative rock. I listen to a mix of both because they both make up the soundtrack of my life. When I write I always have two playlists. One with lyrics and one with scores from movies and TV shows. My scores are mostly from SFF things like Guardians of the Galaxy and Game of Thrones, but I always add some Gustavo Santaolalla's guitar solos.
If there's a Bruja playlist I'm BEGGING you to share
It's a little mixed! I like to play the same song over and over until I focus. Some on my Bruja Born list is: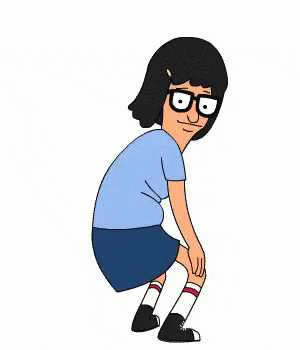 Judith by A Perfect Circle
Lost River by Murder by Death
Release Me by The Like
Follow Your Arrow by Kacey Musgraves
Take Your Time by Sam Hunt
I Miss the Misery by Halestorm
Go Your Own Way by Fleetwood Mac
Someday You Will Be Loved by Death Cab for Cutie
Hoy by Gloria Estefan
Despacito by Luis Fonsi and Daddy Yankee
What's your normal day-to-day routine like and how can you fit writing in "real" life?
Writing is my real life right now. I've been writing full-time for the past year and a half and it's really hard. There's so much pressure on the next deal, freelance writing, trying to go to events, and making sure everything is right. Things I do to break up writing is dinner with friends, the occasional movie (I love superhero movies #WakandaForever) and running.
Any advice for other latinx readers and writers?
Support Latinx creators. We have to show the industry that we show up for each other and that we have so many different stories to tell. That's not to say like everything without criticism, but give it a chance.
(EXTRA Q for those who have read the book)
WHY DID YOU LEAVE THE ENDING LIKE THAT??
LOL. Bruja Born is a complete novel on is own! I'm very proud of the ending the sisters figured out. The epilogue isn't Lula's ending. It's Rose's beginning. Now, onto book 3.
To wrap this up I only have one thing left to tell you: I love you and your books
THANK YOU SO MUCH!
---