I saw this bingo at Vicky who reads and this is hosted by Becca from Pretty Deadly Reviews. Basically, it's a reading bingo themed around spring. As I explained on my last Top Ten Tuesday, it's actually autumn where I'm writing from but there's no reason not to try this.
Also, I find the design really pretty so I'm doing it
I made a tentative TBR which I will use if I'm out of ideas. As I read other books I'll be updating the titles and crossing the boxes I already got.
I had to think a lot for some of these, it's hard to fit a book in here when you haven't actually read the book yet.
I'll probably not get to all these books this spring but I like to have many options when choosing what to read next, so…
Ocean Theme |
The Ship Beyond Time by Heidi Heilig
Mythology |
Leyendas Argentinas [Argentine Legends] by Graciela Repún
Part of a series |
Down among the sticks and bones by Seanan McGuire
Pink Cover |
The Star-Touched Queen by Roshani Chokshi
//It has a pink figure on the cover so it totally counts//
Made into a Movie |
[ReRead] 
Simon vs. the Homo Sapiens Agenda by Becky Albertalli
Historical Fiction |
Fire from Heaven by Renault, Mary
White Cover |
 Our Dark Duet by Schwab, Victoria
Spring Release |
Anger Is a Gift by Mark Oshiro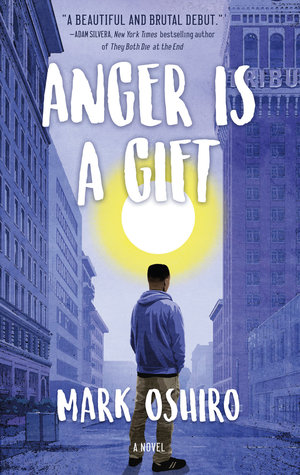 New to You Author |
The Sidhe by Charlotte Ashe
Unlikeable Main Character |
Brooding YA Hero: Becoming a Main Character (Almost) as Awesome as Me
by Carrie Ann DiRisio
//I'm putting this here because the protagonist/love interest is always an asshole or annoying but I really love the twitter//
Thriller |
I don't actually read thrillers ¯\_(ツ)_/¯
Free |
The Reader by Traci Chee
Intersectional Diversity |
The Inexplicable Logic of My Life by Benjamin Alire Sáenz
Animal on Cover |
Shadow and Bone by Leigh Bardugo
Aussie Author |
Illuminae by  Amie Kaufman
2018 Debut |
Children of blood and bone by Tomi Adeyemi
Epistolary |
I even had to google this one and… Yeah… I got nothing
Family |
The Hazel Wood by Melissa Albert
Witches |
Darkling by Brooklyn Ray
Flowers on Cover |
Tyler Johnson Was Here by Jay Coles
Set in Another Country |
The Gentleman's Guide to Vice and Virtue by Mackenzi Lee
LGBTQ+ |
Long exposure by Kam "Mars" Heyward
Multiple POV |
They Both Die at the End  by Adam Silvera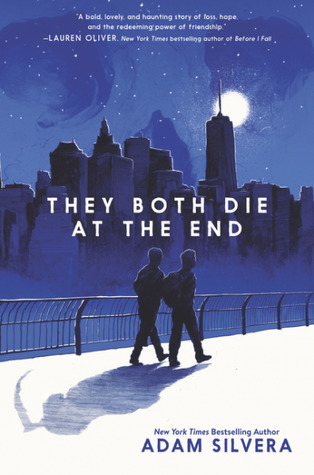 Second Chance |
Lady Midnight
 by 
Cassandra Clare